The COLLECTiEF partners met in Grenoble, France on June 8 and 9 for the 5th General Assembly, the second face-to-face meeting since the launch of the project two years ago already.
The meeting was organised by our French partner CSTB at G2Elab, a research laboratory from the University of Grenoble where researchers have been implementing and testing the COLLECTiEF algorithms and systems as a small-scale pilot.
On the first day, COLLECTiEF's coordinator Mohammadreza Aghaei (NTNU) opened the session with an overview of the project progress with the milestones reached by the end of the second year and an outline of the action plan for the next 12 months. After that, each work package leader presented the activities performed and the expected future outcomes, to put together a strong and clear roadmap to ensure the successful rollout of the large-scale demonstration and evaluation of the COLLECTiEF system in all our pilot sites.
Later on, our communication and dissemination leader Geonardo involved all partners in a design thinking workshop dedicated to developing strategies to enhance building users' engagement in our pilot sites. By leveraging the collective expertise and creativity of the consortium members, we kickstarted very active discussions and put forward actionable ideas on how to better motivate and communicate with homeowners and tenants.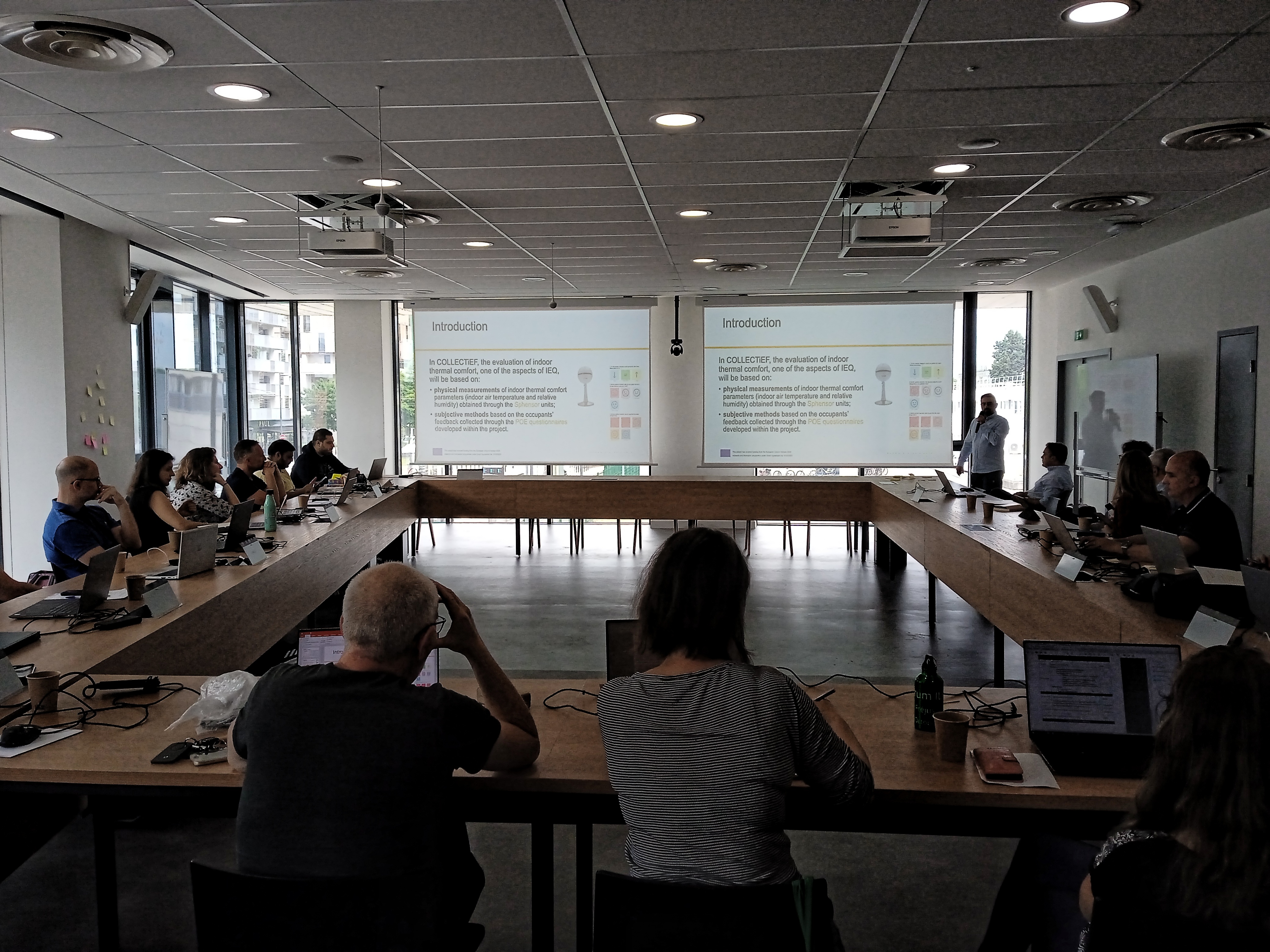 On the second day, we deep-dived into more technical discussions with a series of workshops on exploitation management (led by R2M Solution), large-scale demonstration phase (EM Systemer), and data analysis (Cyprus Institute and CSTB). Then we split into smaller thematic groups, where representatives of each organisation could exchange valuable insights and expertise and evaluate the best methodologies and strategies to achieve the upcoming milestones.
In the afternoon, the research team at G2Elab gave us a tour of the GreEN'ER facilities involved in the COLLECTiEF project as a pilot site. There, we could see LSI Lastem's SPHENSORS in place and talk with some of the users who are taking part in the monitoring and evaluation activities through our surveys.
Finally, the day concluded with the visits of the Laboratoire National des Champs Magnétiques Intenses (LNCMI), a research infrastructure welcoming researchers from around the world for high magnetic field experiments, and the ABC buildings (Autonomous Building for Citizens), a project launched by the city of Grenoble, Bouygues Construction, SUEZ and the Ministry of Ecological Transition, to create self-sufficient and optimised buildings about water, energy and waste management.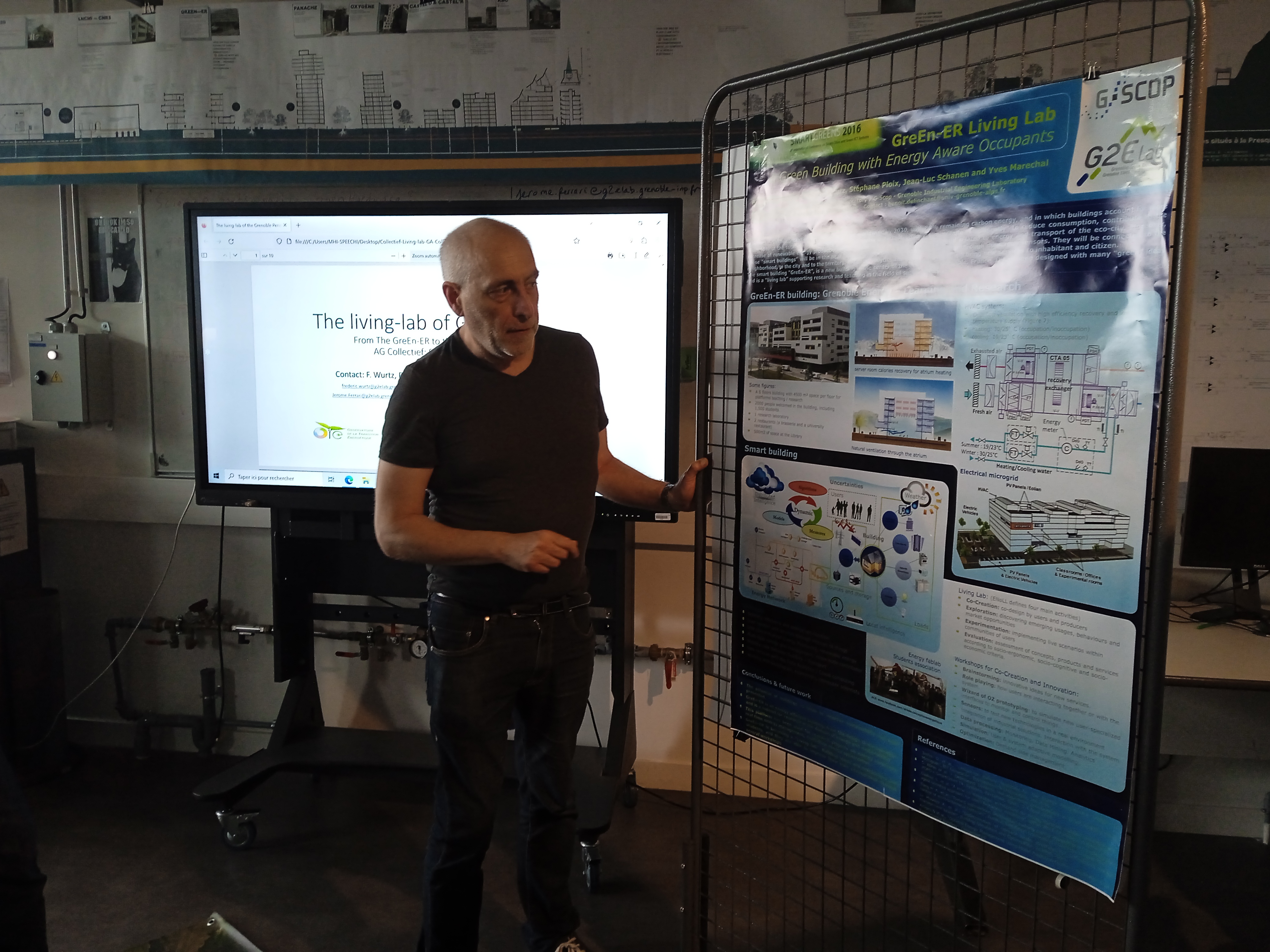 During the two-day meeting, we all took the opportunity to celebrate our latest achievements within and outside COLLECTiEF, meet new team members, and strengthen our mutual understanding and connections. The second half of the project implementation is crucial to finalise, test and roll out the COLLECTiEF solution and we are more motivated than ever to put all of our efforts into making all buildings across Europe smarter, more efficient and more comfortable for all!