COLLECTiEF Newsletter
Issue #1 - June 2022
Welcome to the very first issue of the COLLECTiEF newsletter, celebrating the first year of project implementation!
COLLECTiEF is a Horizon 2020 project launched in June 2021 with the ambition to smart up the European building stock and improve the energy performances of existing buildings by implementing an interoperable and scalable energy management system based on Collective Intelligence.
We are very happy to introduce you to the COLLECTiEF project and share some highlights from the last 12 months.
So whether you are a professional in the energy and building sectors, passionate about the climate and the environment, or simply curious about our activities, we hope you will enjoy learning more about how we are contributing to building a greener and more climate resilient Europe!
What is COLLECTiEF?
What are COLLECTiEF's goals and how do we aim to achieve them? Our project coordinator, Amin Moazami, our scientific coordinator, Vahid Nik, and NODA CEO Christian Johansson introduce the project and its ambitions.
Read our blog

Adapting cities for climate resilience
On the occasion of World Cities Day, COLLECTiEF's scientific coordinator Vahid Nik discussed the important role of urban areas in the path towards sustainability and climate change mitigation.
Read our blog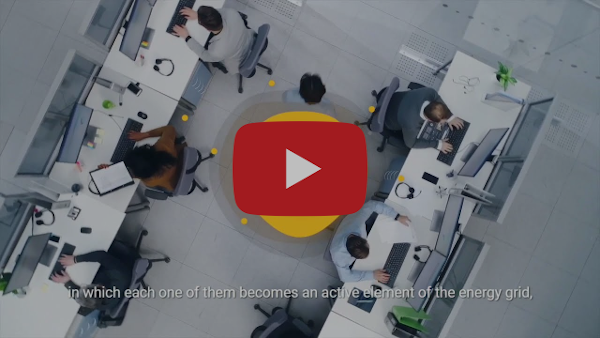 Watch our intro video to learn more about how the COLLECTiEF solutions will use Collective Intelligence to improve the energy performance of buildings and their climate resilience while ensuring high-quality services to the end users.
COLLECTiEF meets building owners
The COLLECTiEF project group invited building owners (and users) of the pilot buildings in Milano and Ålesund to attend a workshop in which they introduced the project and the pilot sites.
Read our blog
Milan, Italy
Our partners TEICOS (construction company) and LSI LASTEM (supplier of sensors and repeaters for environmental comfort monitoring) coordinated the preparatory works in our Italian pilot site. All apartments participating in the COLLECTiEF project have been provided with LASTEM's Sphensors, 2 smart plugs and smart thermostatic valves.
Learn more about our Italian pilot

Nicosia, Cyprus
Numerous conventional wall thermostats have been replaced with low-cost Internet-of-Things (IoT)-enabled thermostats in three campus buildings at the Cyprus Institute in Nicosia. This activity is part of a series of action planned to improve the smartness of buildings in our pilot site, by enabling the remote monitoring and control of indoor environmental conditions.
Learn more about our Cypriot pilot
Smart2B pre-pilot phase kicked-off
Smart2B started the preparation of the pre-pilot phase. As of today, three of the Smart2B pilots began their activities: the two Portuguese residential pilots (Lisbon Social Communities and the Lisbon Airbnb Building) and the Spanish non-residential pilot (Alcantarilla Office Complex).
Read more

Introducing the SATO EU project in just 4 minutes
We are introducing you the SATO project. Watch the video and get to know more about the 15 use cases in 9 building pilots, the challenges, and technologies tested for the self-assessment and real-life performance of energy use in buildings.
Watch the video
PRECEPT Project
PRECEPT aims to transform conventional residential buildings into highly efficient proactive ones reaching an ambitious goal of 15% cost savings yearly. During its 1.5 years of work, the team was awarded the second-place award in the BIM & Digital awards 2021 and has successfully submitted several publications. Check PRECEPT's latest news and take a peek at its newsletter and brochure.
Visit the website
The New European Bauhaus Festival
The Festival, taking place on 9-12 June 2022 as a hybrid event, brings together citizens from all walks of life to debate and shape our future landscape. It is an opportunity to explore the New European Bauhaus values of beauty, sustainability and togetherness, and their power to address societal challenges.
Register now
Sustainable Places 2022
The 10th annual edition of Sustainable Places will take place on 6-9 September 2022 in a hybrid format, with the in-person sessions hosted in Nice, France. Don't miss Europe's #1 destination for EU research collaboration and market opportunities. More information to come soon!
Learn more

EUSEW 2022
The European Sustainable Energy Week will be back in a hybrid format on 26-30 September 2022 under the theme "Going green and digital for Europe's energy transition". Learn more about the high-level Policy Conference, the EUSEW Awards and the third European Youth Energy Days.
Get involved
BECOME AN ASSOCIATED PARTNER
Your active engagement is important to help steer COLLECTiEF's impact and ensure the uptake of COLLECTiEF's solutions!
If you are working in the fields of smart buildings and energy efficiency and you would like to contribute to our research, consider becoming COLLECTiEF's Associated Partner.
You will join our group of key stakeholders, have early access to our upcoming industry workshops and eLearning modules and be invited to provide feedback and join our co-creation activities.
Fill out the form


This project has received funding from the European Union's research and innovation programme under grant agreement No 101033683.